No worries, we've got you covered. Here's how to recover your password:
| | |
| --- | --- |
| 1 | Click on the Sign In link found on the top right hand of the page. |
| | |
| --- | --- |
| 2 | Click the blue Forgot your password? link, follow the instructions, and we will send you an email to change your password. |
| | |
| --- | --- |
| 3 | The password reset link is valid for a period of 15 minutes. Once the reset request expires, a new password reset must be requested. |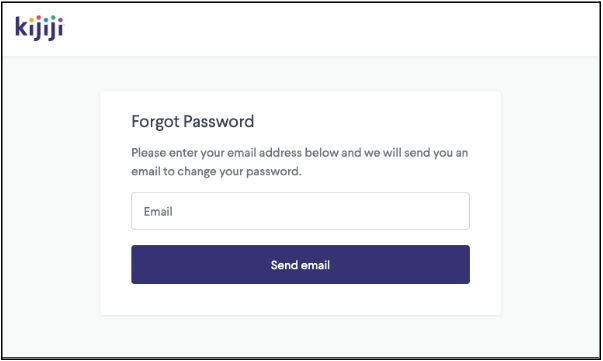 Please note:
Password recovery can only be used for registered users. If you have not registered for an account on Kijiji, you will not be able to sign in.
If you receive an email with the subject "Not yet registered on Kijiji" when you submit this request, your email address is not yet registered on the site.
Having a registered account comes with benefits and features that are not available when using an unregistered account. To learn more, click here.