The URL feature is a great way to direct people to additional information about your ad. It places a clickable link (hyperlink) in the About the Poster section on the right side of your ad.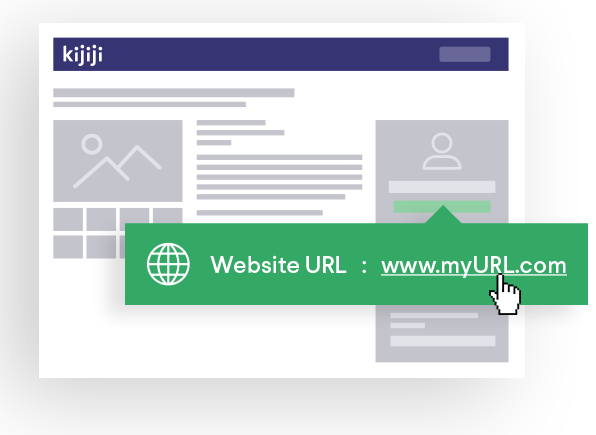 To include a clickable link to your website:
| | |
| --- | --- |
| 1 | Enter the URL address in the Website URL field when posting your ad. |
Once your payment has been completed and your ad has been verified, your URL feature will appear on your ad.
Note:
This feature is available on desktop only.
If the ad is renewed, a new URL must be purchased for the feature to continue.
Ads created for the sole purpose of directing traffic to an alternate website are not allowed on Kijiji.
Please read our policies about including a link to your website.