On top of the world! When you purchase the Top Ad feature, your ad will be placed not only in the regular listings, but a second copy will also be placed in the Top Ad section, which can be found at the top of a category listings page. Because it is displayed in two separate locations, it has much better exposure.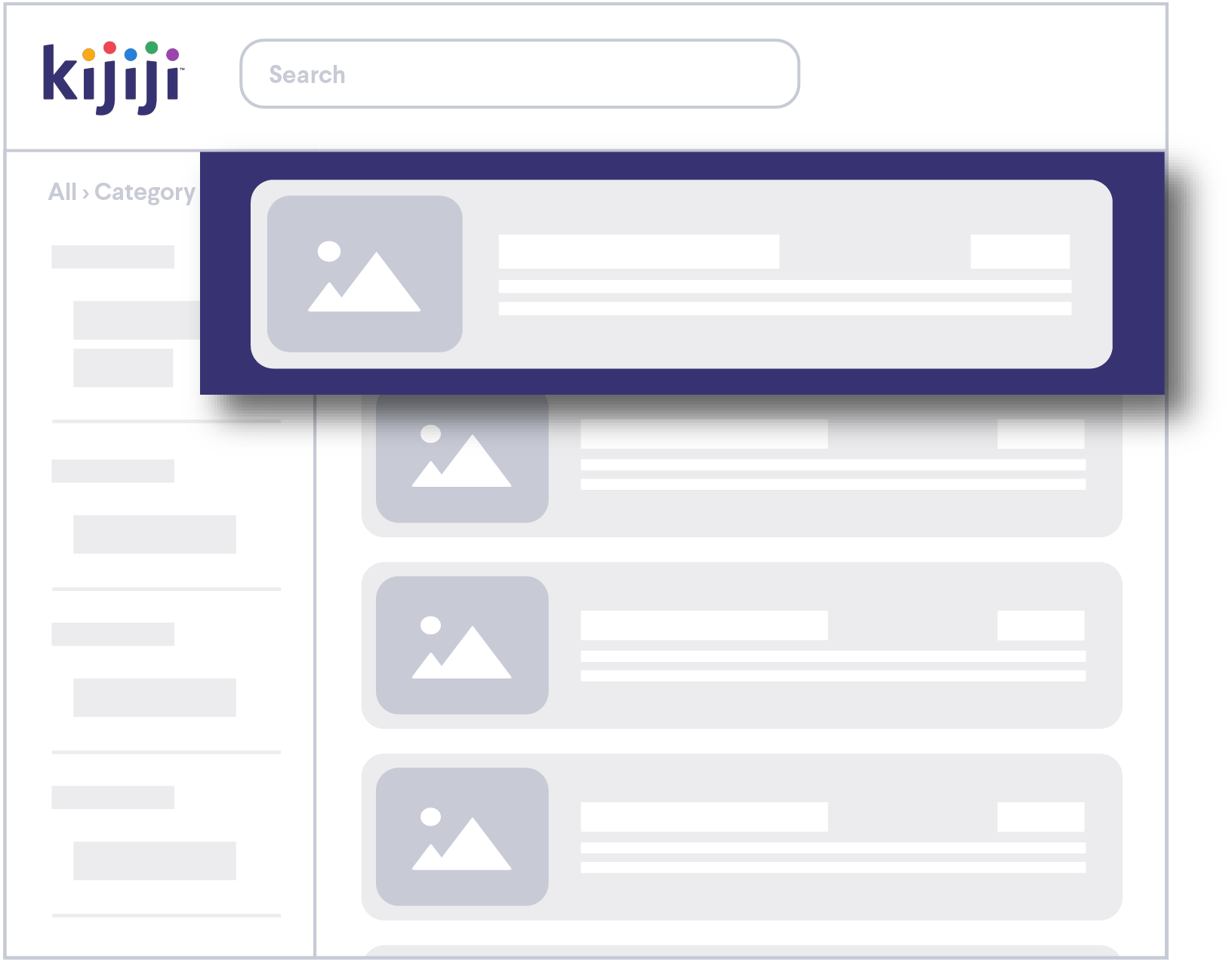 This popular section will display up to 6 Top Ads at a time. If there are more than 6 purchased in that category, they will then rotate evenly each time the page is loaded in order to ensure equal visibility. As for your ad which appears in the regular section of the category, it will not change position in the listings unless you choose to purchase a Bump Up.
To be clear, your featured ad will rotate among the other Top Ads in the Top Ad section, while your ad in the regular section will continue down the listings as usual.
Because of their prominent position within the category, more people read and reply to these ads! Simply put, buying a Top Ad is the best way to help sell your item!
You have the option of purchasing a Top Ad for 3, 7 or 30 days, depending on the category. This option is available when you post or edit your ad, in a drop down box shown in the features table.
Note:
You can see all Top Ads for a category by clicking the See all link that appears in the Top Ads section.
To learn how Top Ads purchased in the Cars & Trucks and Classic Cars category appear on Kijiji Autos, read our Top Ads on Kijiji Autos article.