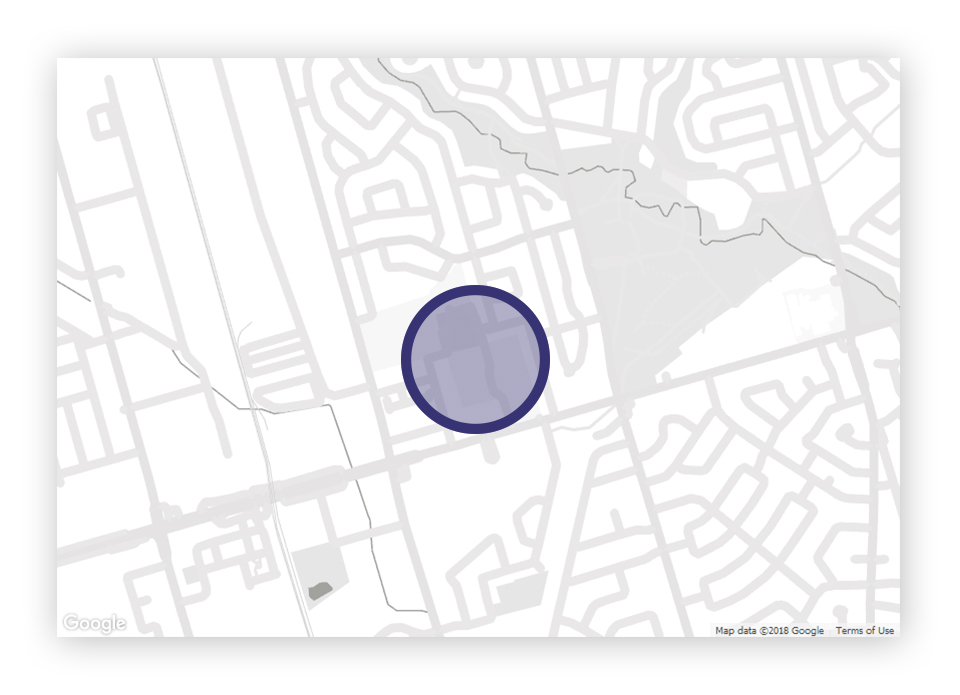 Would you agree that it's all about location, location, location when buying or selling on Kijiji? As a local classifieds site, we would! Being able to find an item that's in a specific area simplifies the buying process. That's why we're now requiring sellers to include their full postal code when posting an ad on Kijiji.
Here are the benefits:
You can search for items or services in a specific area rather than having to sort through ads in an entire city
The distance search is more accurate which is especially important if your nearest Kijiji city is too large or too far away from home
A map will appear on each and every ad, giving a visual idea of where the item is located
Buyers won't see an exact location pin on the map, but rather a circle in the general area associated with the Postal Code
You're not required to include your specific home address, but if you do, a red pin will drop on your specific address on the map instead of a blue circle
Please note:
Postal codes do not provide an exact address. Generally, each one could include hundreds of houses so there's no need to be concerned with buyers knowing where you live.
Please do not post multiple ads using multiple postal codes so that your ad will be posted in more than one city.  We reserve the right to remove ads that hinder the user experience.
Trading during COVID-19
 
In order to help ensure the health and safety of our Kijiji Community, it is important to observe and apply protocols outlined by Health Canada when trading with other users of Kijiji. Your well-being remains our top priority. Please seriously consider whether in-person meetings are necessary.
 
If the transaction you're making is necessary, please consider the following options:
 
Cashless Payment: Please consider choosing your preferred third party, secure cashless payment method. 
Shipping: If considering sending/receiving the item via Canada Post or other shipping agents, ensure that the agent you're using is reputable; it's recommended that if using a shipping agent, that a tracking number is used and additional precautions are taken when sending/receiving items; particularly items of a high value. Increased care should be taken with high value items to ensure both sides are comfortable sending or receiving the item through a postal or shipping service. Please note, Kijiji itself does not offer postal or shipping services; it is organized between buyer and seller (agreement should be mutual, and we recommend confirming all details such as service provider, cost, packaging, pick up location and delivery address). Kijiji will not be held responsible for items not received or for any items that do not meet the buyer's expectations (including where they are not as described).
Curbside pickup / Drop-off / Delivery: This can be a great alternative to shipping and allows both buyer and seller to inspect the item and make an exchange, all while observing social-distancing protocols.
Other things to consider:
 
Remote Inspections / Video Chat(s) / Virtual Tour(s) (Long Terms Rentals): Remote inspections via your preferred video conferencing call service, enables Community Members to discuss the transaction, while observing social-distancing protocols; Community Members can also send additional images, to show features/condition.
Online Applications in Long Term Rentals: Online applications for rental agreements enable the landlord and applicant to interact while observing social-distancing protocols. Be careful of applications that request information such as Age, Occupation, Income, Gender and more sensitive information such as bank or SIN card numbers. These can often be attempts to steal information. Please note that Kijiji does not facilitate online applications and we are not involved in any agreements made between the landlord and applicant.
Clean / Disinfect Items: We recommend cleaning items before and after a transaction as per the Health Canada page on Coronavirus (COVID-19) prevention. Please visit Health Canada to learn more about precautions to take at this time.